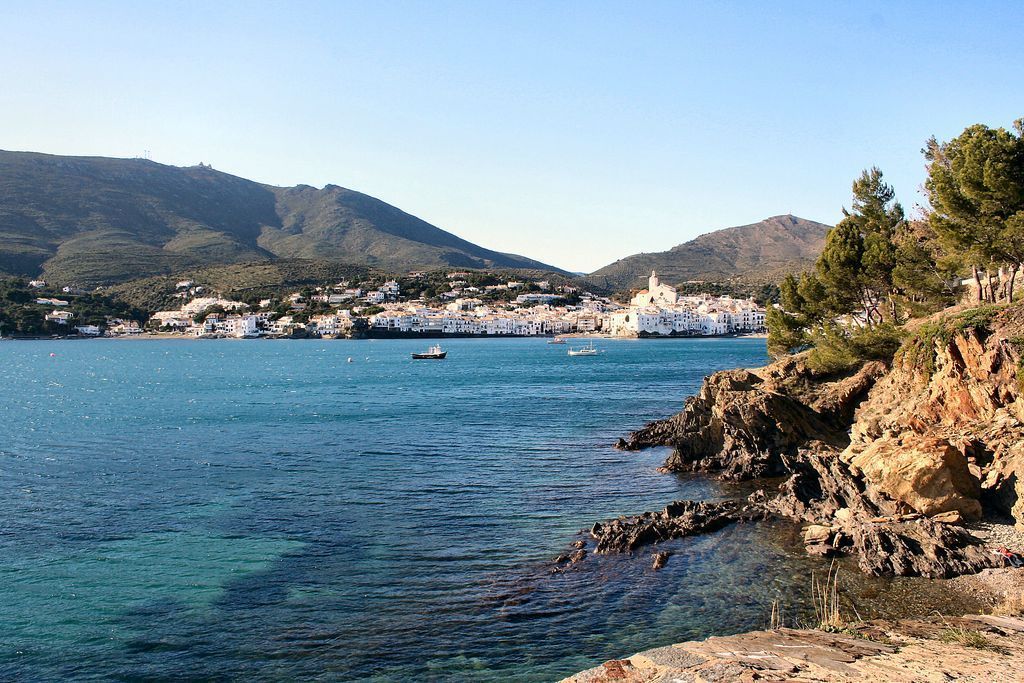 Oh my, it was good to get away and it's pretty tough coming back. These are my impressions from the back of the bike and off it:
Smells
Wetness, warm pine, piggeries, fertilizer factory pongs, wisteria, jasmine, gorse, damp earth, the sea, herbs.
Comforts
Warm, dry, full, tipsy, comfy bed, great food,
Chateau de Valmy
Premier Cru.
Discomforts
Wet, wet feet, aching hands (from hanging on).
Thrills
Very steep hills in
Llafranc
(Costa Brava), tiny route from Trilla to Ansignan (PO), dangerous substances road to avoid the tunnels near the border, tiny windy road along the
Gorges de Galamus
(PO).
More specifically, we stayed in a fabulous chambre d'hotes
Chateau La Tour Apollinaire
in Perpignan - beautiful, wonderful hosts, huge spaces, exquisitely decorated, superbly equipped - a pure delight. From there we headed down to Spain, to Tossa del Mar and Cadaques, staying in
Guide du Routard
-recommended hostelries. We've never been disappointed by a Routard place either for the hotel or restaurant. Cadaques was delightful. We dined, as recommended by the hotel receptionist, at
Qu4tro
on the front where the food was original and very tasty. Alcoholically, it was just a gentle stroll back to our hotel.
Back in France, we detoured via Cathar country staying in Cucugnan and ate superbly at the
Auberge du Vigneron
. The sun was out for the drive home so we stayed off the main roads as much as possible preferring to take the minor roads via villages such as Bages, and then along the coast from Agde. In total we did 1200km which isn't huge but for an aprenti-biker such as me, was quite sufficient, and, more importantly, thoroughly enjoyable.
In fact, we may go back to Cathar country this weekend!