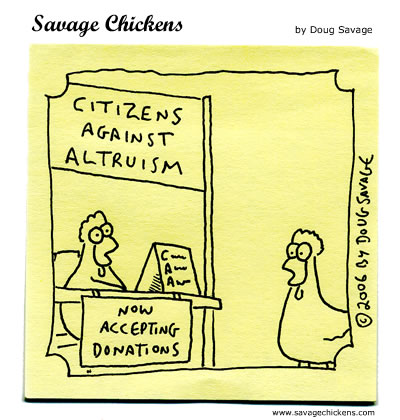 How to get donations for your charitable association without lifting a finger. This is true.
My youngest's school has two parents' associations. They don't get on, being on different sides of the political fence. It seems they are more concerned with being in competition with each other than fighting for the good of the school.
Last Friday, one of the associations held a bingo night - a
loto
- in aid of the school and children of Haiti. Members rushed about beforehand organising the event, getting prizes and publicising the event.
They were approached by some bloke, resident of the village, who has set up an association to buy medicine for Haiti victims. What he wanted was some of the money gained, all without lifting a finger. They told him to sod off. After a little discussion.
On the night, the hall was packed. I wasn't there, but my eldest was. He went with some friends to have a laugh and eat hot-dogs instead of the delicious and nutritious fish dinner I had prepared for him at home...
The evening earned nearly 4000€ which made the other association green with envy. They had never managed to raise as much apparently. Medicine man decided he would not take no for an answer. He went to see his mate, the maire, and suggested that he take some of the money for his association, after all, it's nice to share... The maire didn't see any problem with this and went to see the husband of the president of the association. They sorted things out nicely between them and decided on a 50/50 split of the money destined for Haiti.
Yes, we are in the 21st century. On hearing this, I too thought we slipped back a century or two. Other members of the association nearly had a fit of apoplexy on hearing about this
magouille
(skulduggery) but could do no more than reduce the amount given to a third.
So, not only did Medicine man enjoy the smug feel-good factor of starting a 'charitable association', but he also enjoyed filling its coffers without so much as getting off his arse. A quick word with the maire among blokes (no need to involve the little women) and money is pilfered from the proceeds of an evening of which he had no part.
If I was a member of that association, I would leave it instantly. Why bother to go to all that trouble if someone can just come along and override the authority of the members' decisions.
And what treachery by the husband of the president! I'd lace his coffee with laxative for weeks and refuse to wash his damned socks!